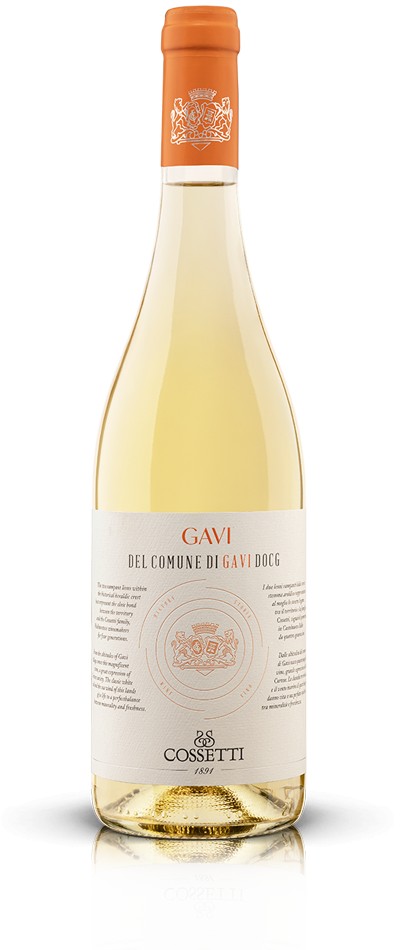 Gavi del comune di Gavi Docg 2021
APPELLATION:
Gavi del comune di Gavi DOCG

VARIETY:
Cortese 100%

WINEMAKING:
The grapes are collected in containers, soft pressed and fermented in temperature controlled steel vats at 15-17° until sugars are consumed. Malolactic fermentation as necessary.

CHARACTERISTICS:
Straw yellow colour with greenish highlights. Fresh, persistent aroma with hints of floral and fresh fruit. Pleasantly dry, crisp and harmonious.

PAIRINGS:
Excellent as an aperitif, best tasted with cold hors d'oeuvres and dishes based on fish, molluscs and crustaceans.

ALCOHOL CONTENT:
12.5% Vol.

SERVING TEMPERATURE:
10-12°C

Currently the product is not available!