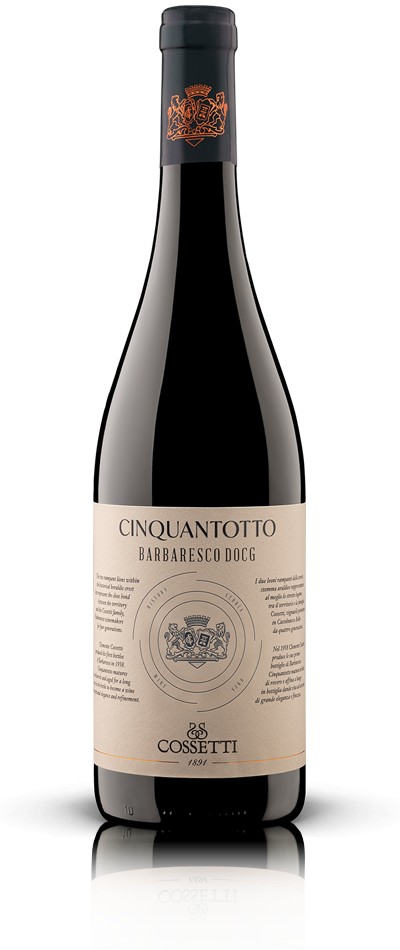 Barbaresco Docg 2019 Cinquantotto
APPELLATION:
Barbaresco DOCG

VARIETY:
Nebbiolo 100%

WINEMAKING:
Soft crushing of grapes harvested at the right phenological ripeness, fermentation in steel vats at temperatures between 28 and 34° C with pump overs and punch downs. Malolactic fermentation takes place in barrels the following spring. Ageing for two years as required by regulations in oak barrels.

CHARACTERISTICS:
A long ageing refined wine with a garnet red colour and orangish highlights that intensify over time. Characteristic, ethereal and intense aroma. Ample, robust flavour, yet smooth and harmonic.

PAIRINGS:
Entrées with sauces of red meats, lamb and mushrooms. Excellent with game and cheeses.

ALCOHOL CONTENT:
14% Vol.

SERVING TEMPERATURE:
16- 18°C

Currently the product is not available!